How to Draw a Rose Part 5 – Finish the Drawing of the Rose
Look for Areas to Make Darker Tones
---
Now all that is left is to simply take a look at the drawing and add some finishing touches. Your drawing may or may not need the same finishing touches as mine. You can watch what I do and then decide if your drawing needs the same attention or even different touch-ups in other spots. As for me, I'm looking at the reference photograph and looking for areas that need darker tones to help bring out lighter areas nearby.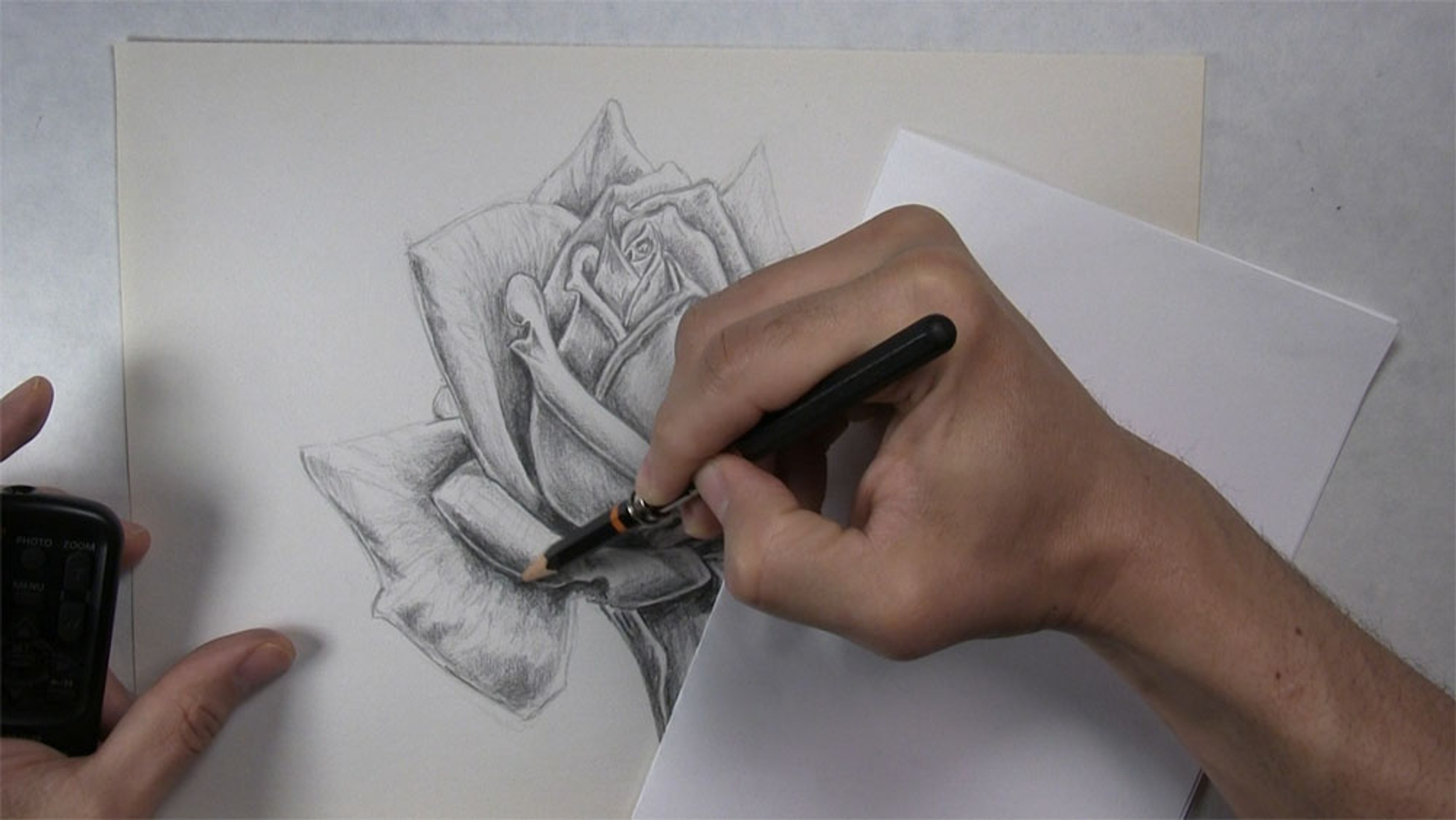 ---
I'm especially looking at the darkest areas that are bordered by reflected light and sharpening the edges and bringing out more contrast.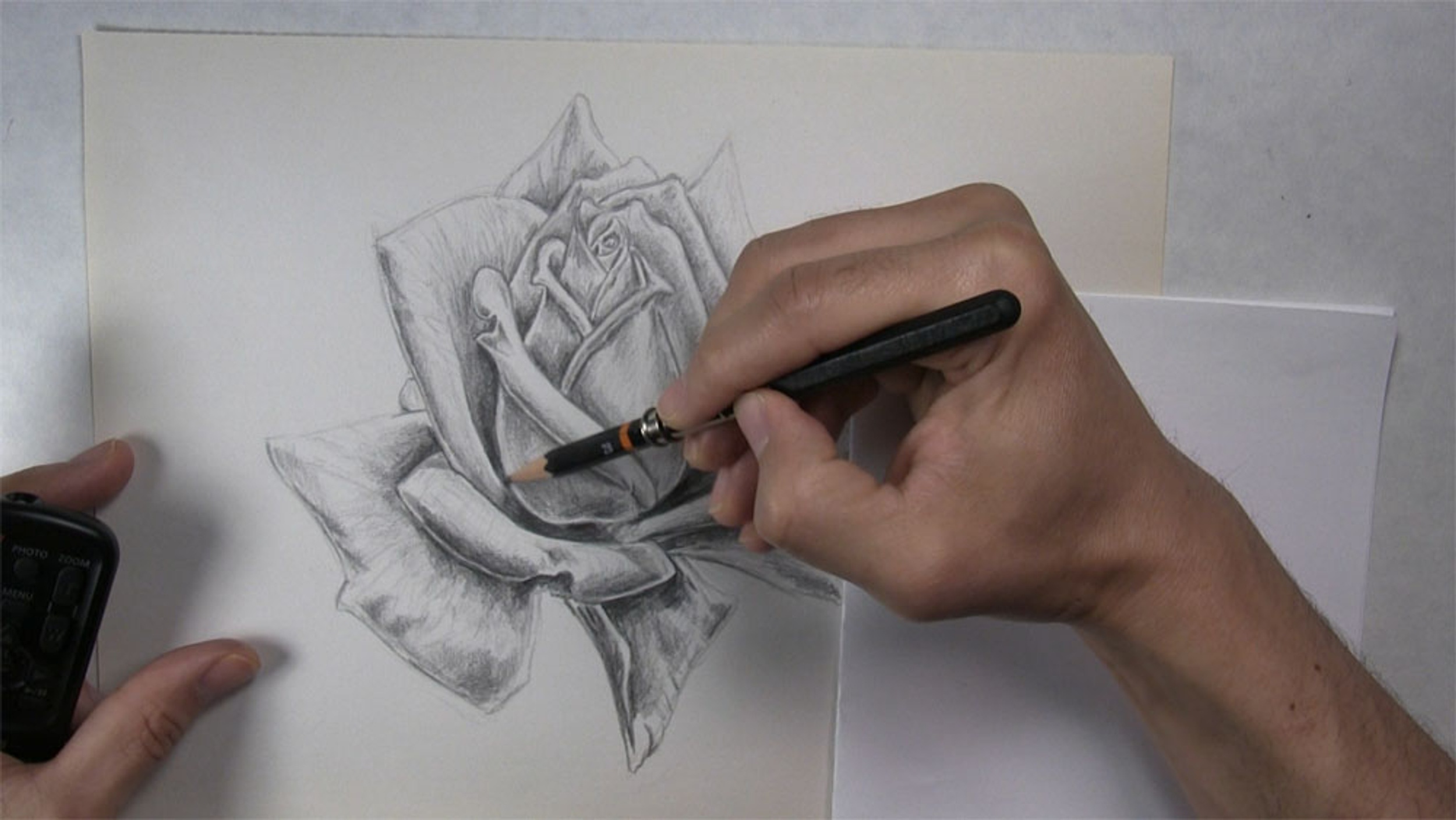 ---
Sometimes, I'm even putting some lighter tones in some areas for added detail and texture.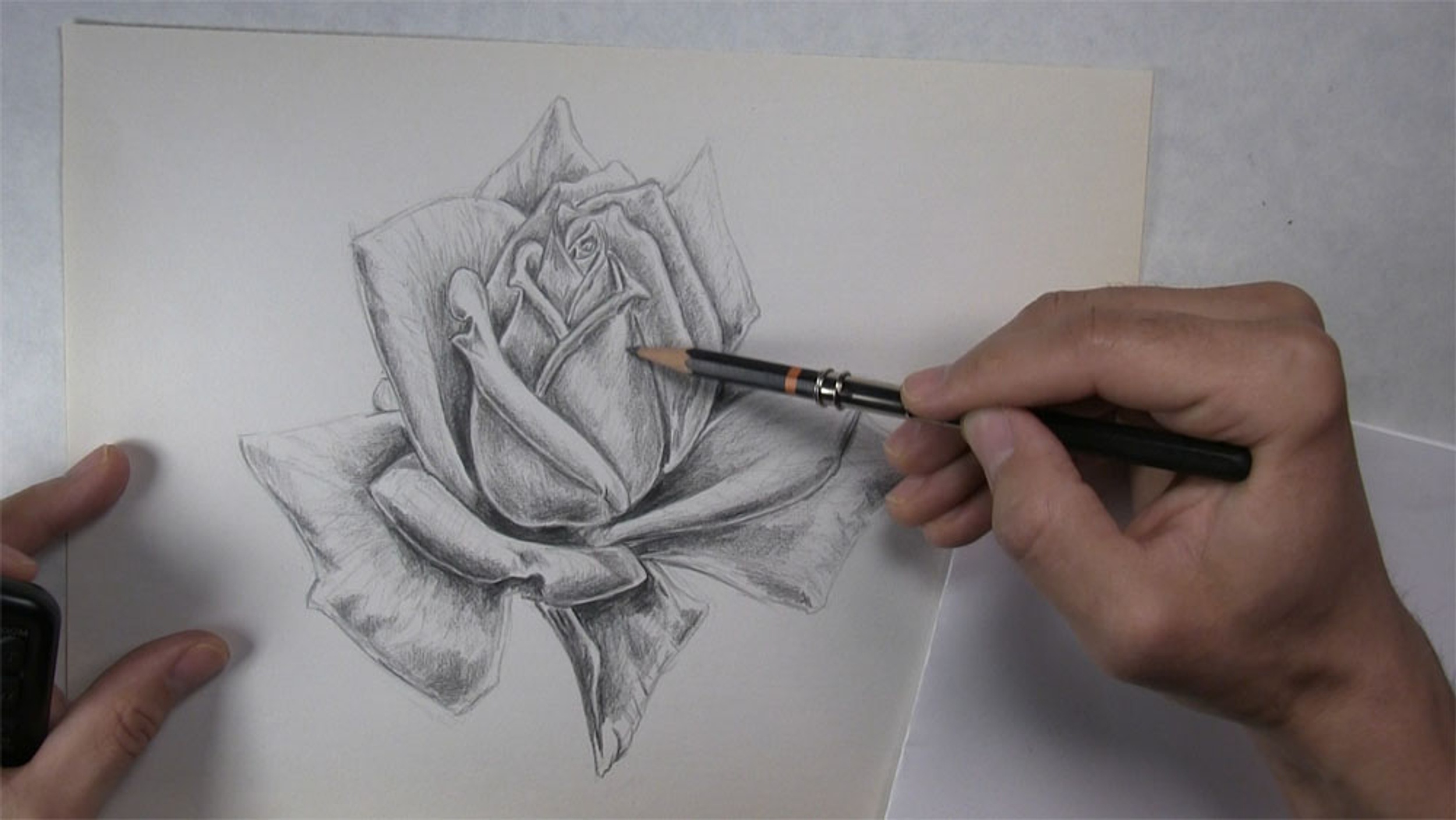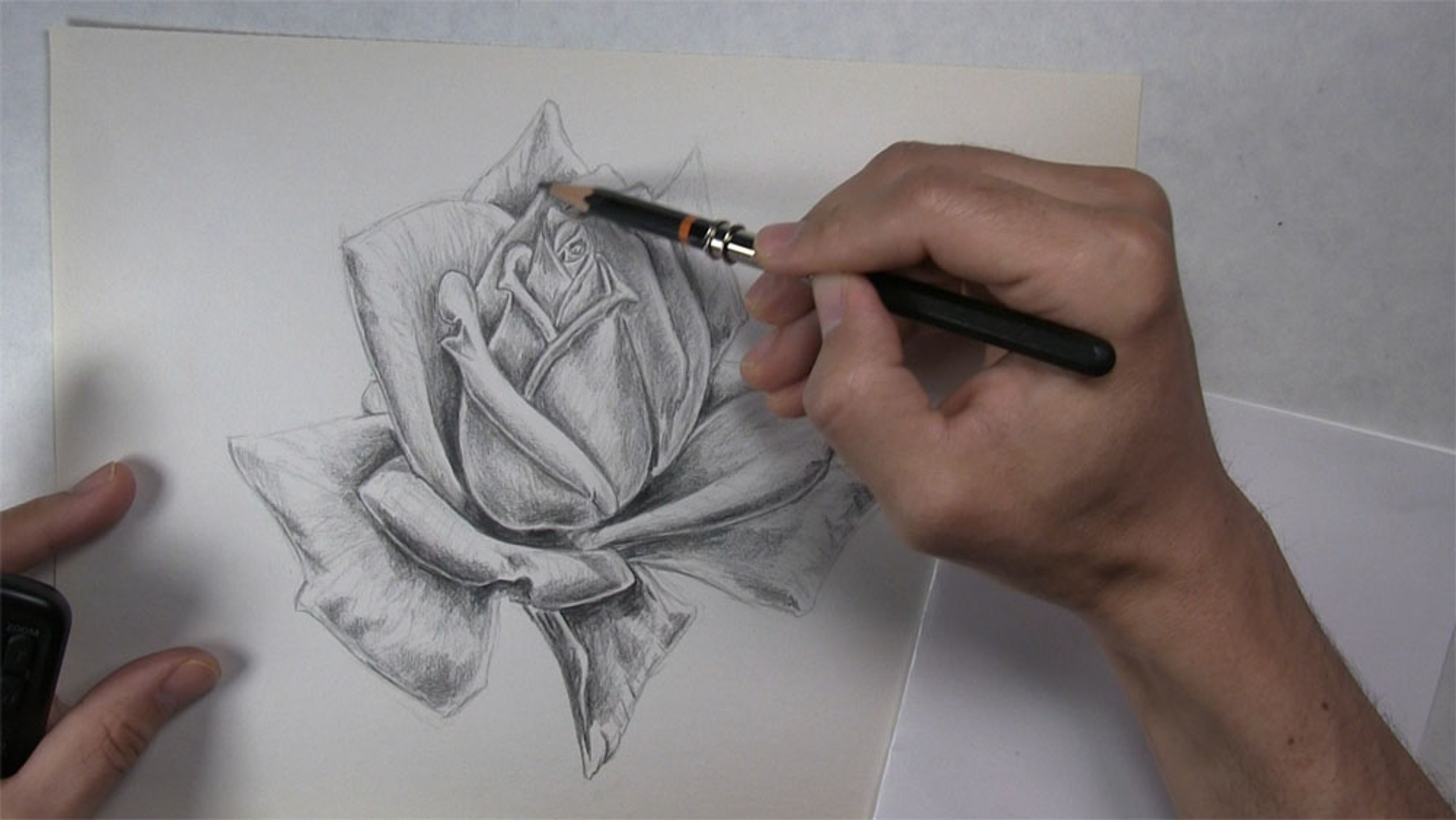 Erase Stray Marks Around the Rose
---
I am going to very lightly outline some of the edges of the rose now. Another alternative would be to shade the background either a light or dark tone to make the light areas of the rose stand out even more. I was originally thinking to do that but decided that this will do for now. If you wish to experiment and add your own touch to this drawing, such as a shaded background or even the stem that is missing from the reference photo, then you can certainly do that. I encourage you to do so!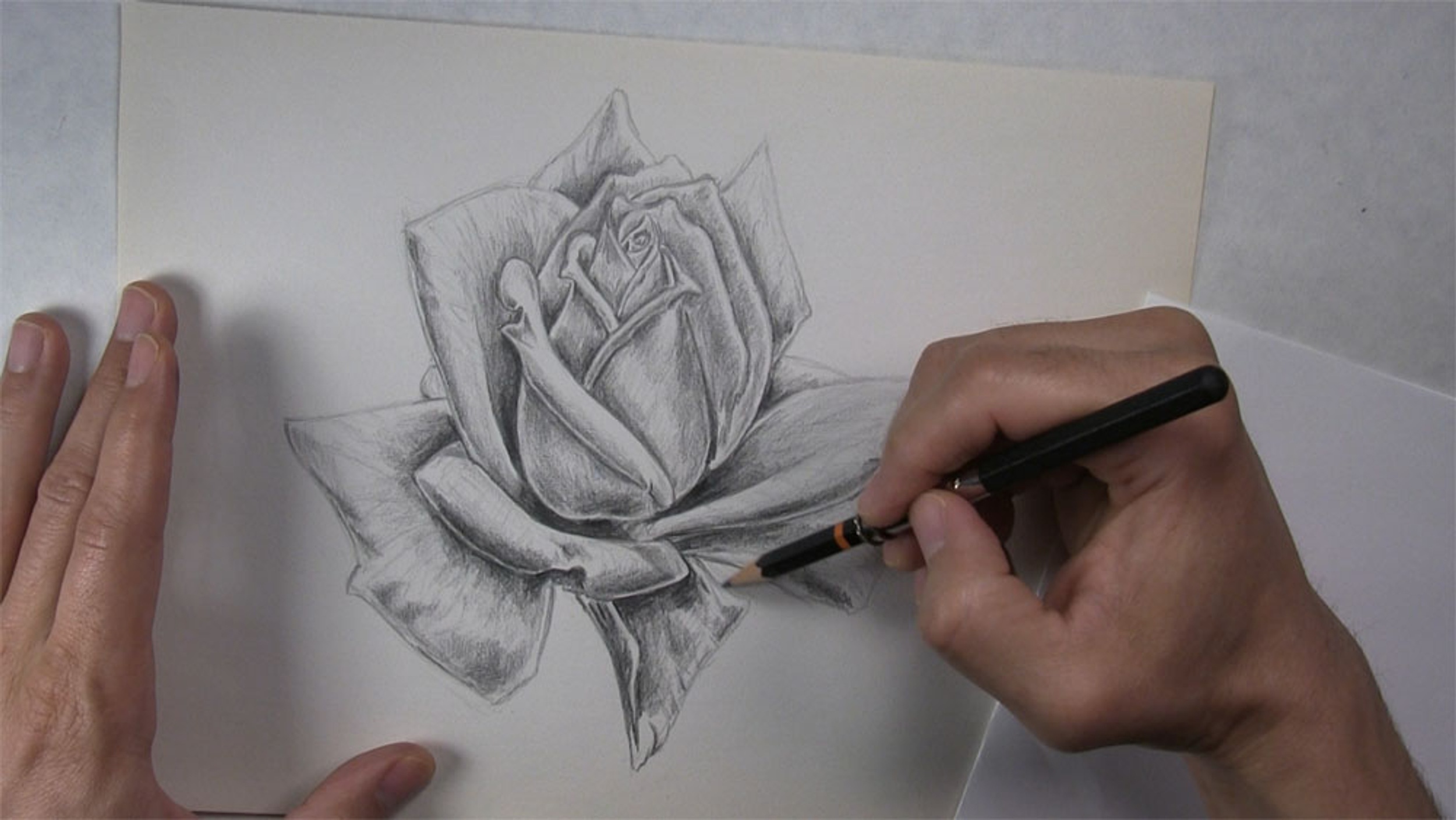 ---
Use a kneaded eraser to clean up stray pencil marks that are very close to the edges of the rose. As you get in all of the tight corners, be careful not to erase parts of the rose itself.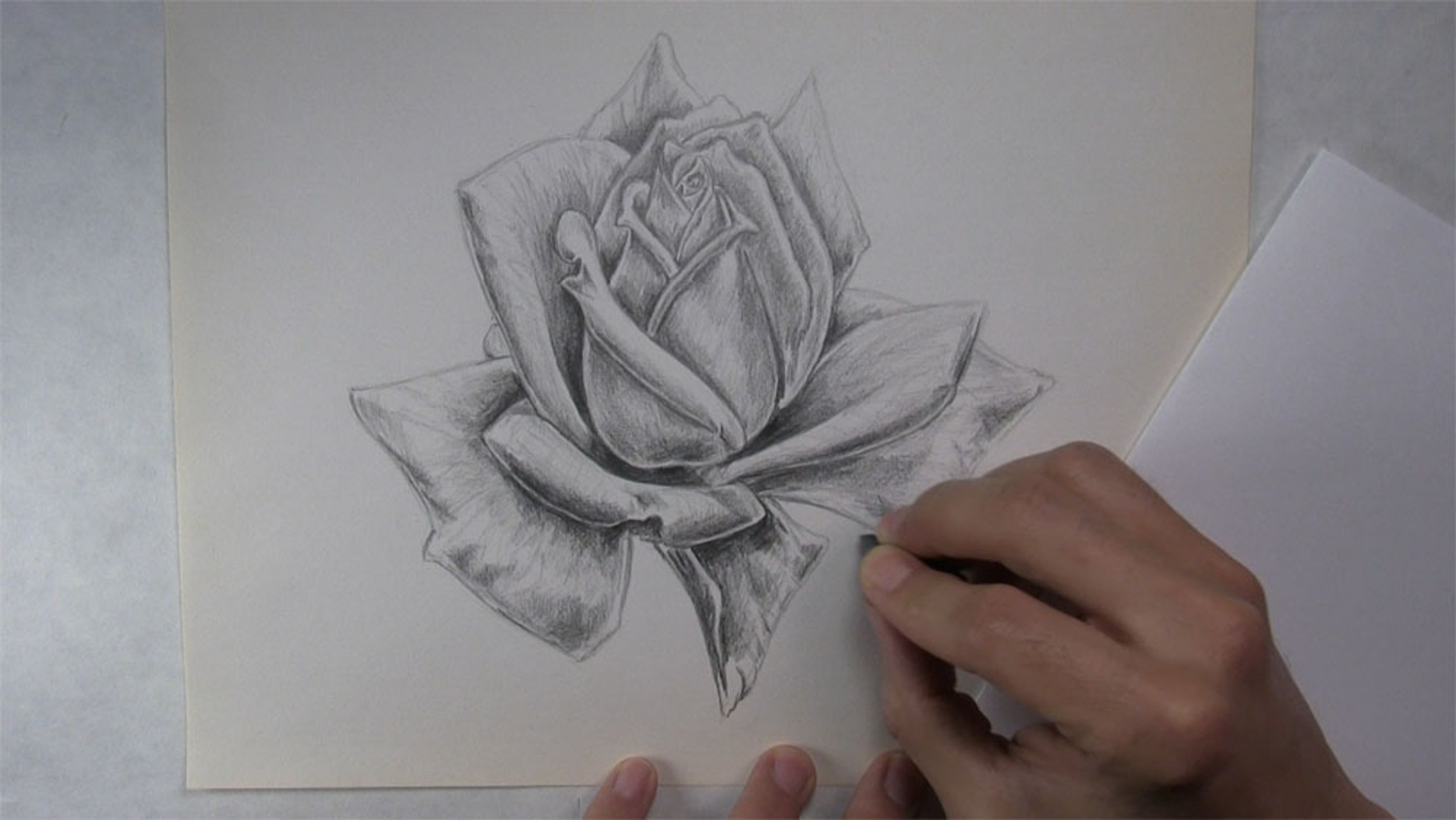 ---
Using a plastic or regular eraser, do one final cleanup of any stray pencil marks on the space around the rose. Add any last-minute final touches. Brush away the residue.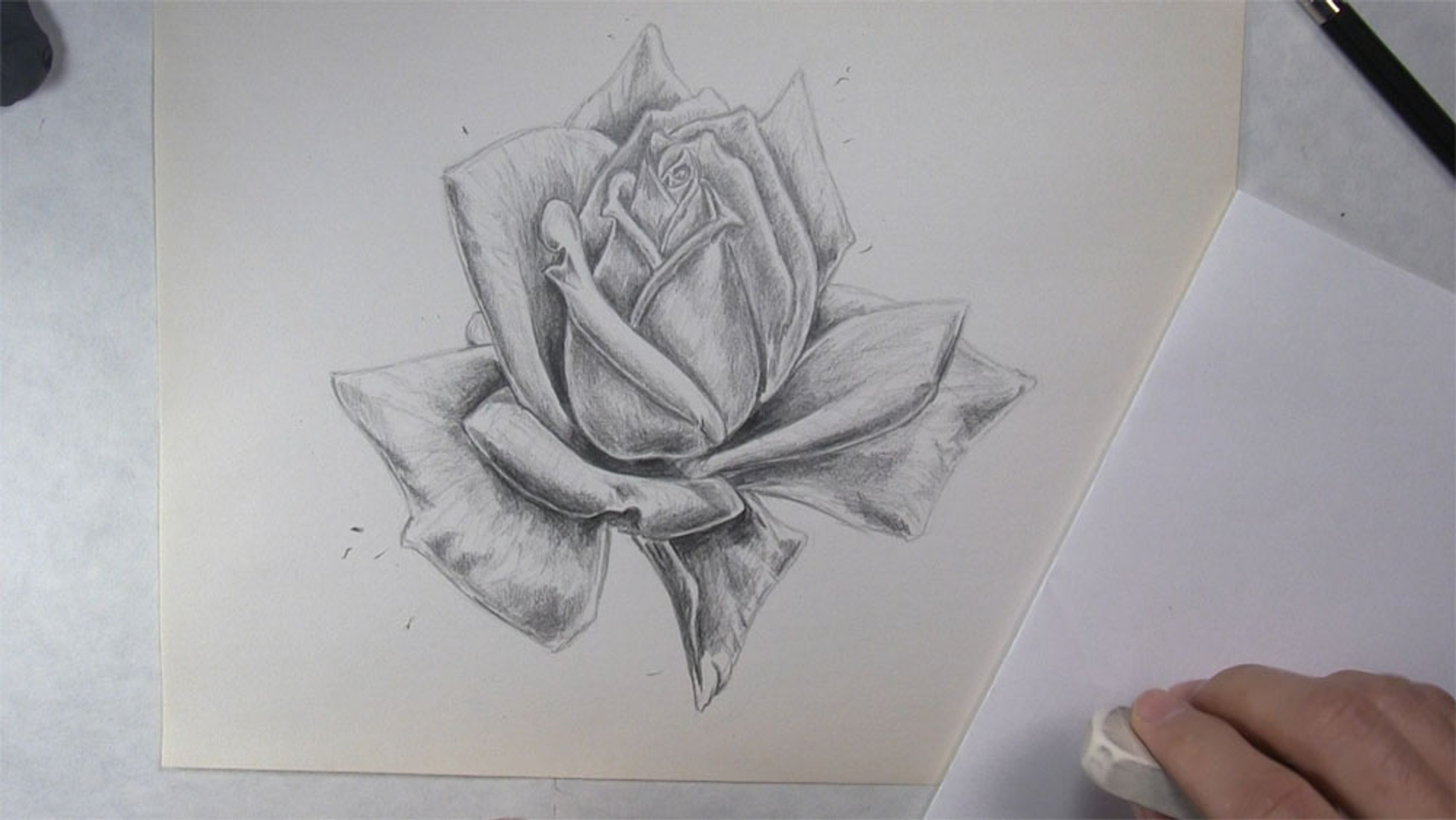 ---
And that is how you draw a rose!