How to Draw Mountains – Part 5
How to Draw Mountains – Part 1
How to Draw Mountains – Part 2
How to Draw Mountains – Part 3
How to Draw Mountains – Part 4
How to Draw Mountains – Part 5
How to Draw Mountains – Part 6
How to Draw Mountains – Part 7
Draw the Right Peaks
Shade and Blend the Right Peaks
---
With a 4B pencil, go over the outlines and shadow areas of the right peaks. The entire right side of this mountain behind this slope is in shadow, so we want this area to be nice and dark. Add some rocky detail to the summit at the far right too. The left side of this mountain is in the sunlight, so we are only putting a few shadows along the side of some protruding parts of this side but leaving most of it to be a lighter shade.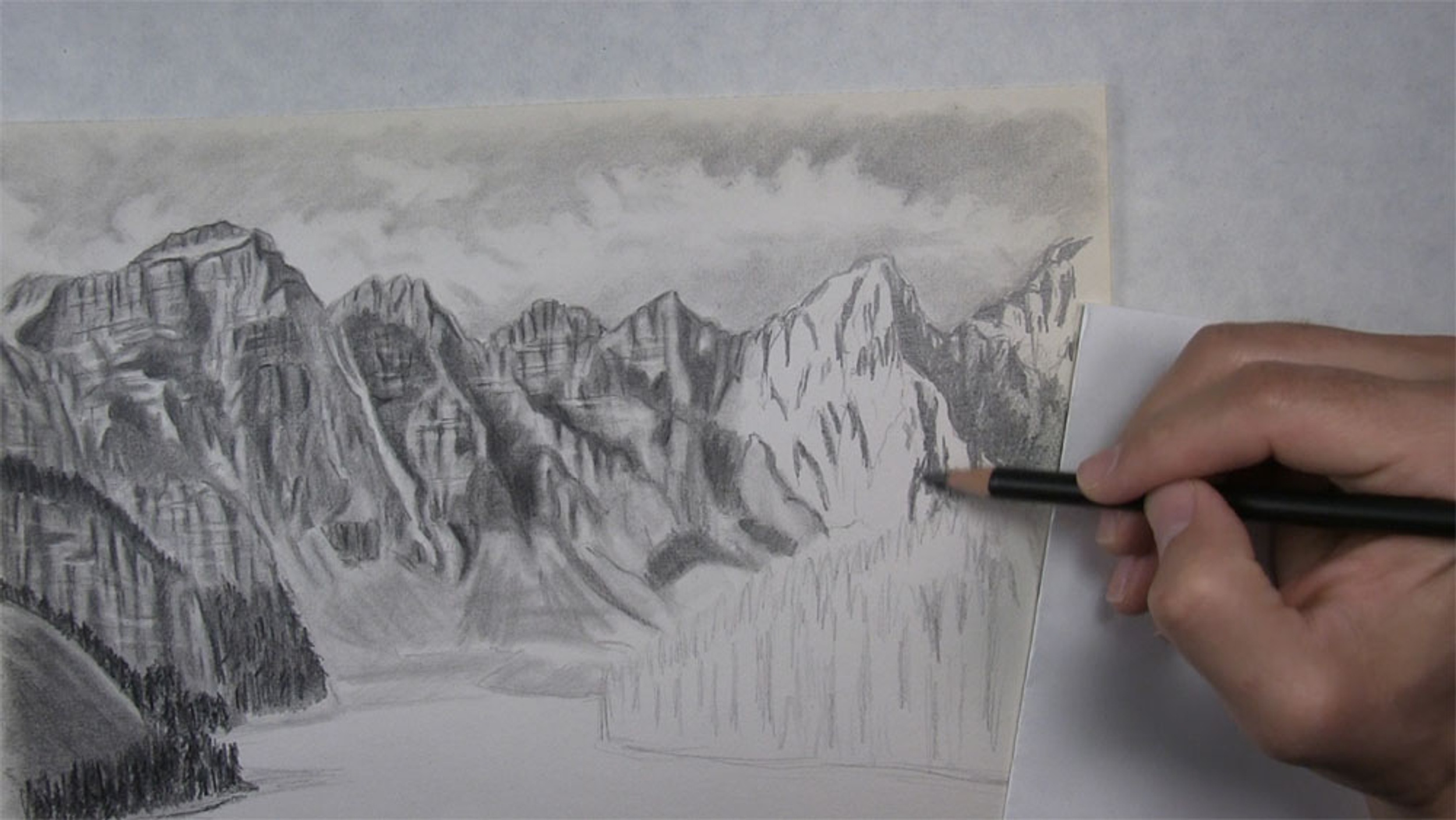 ---
Use a blending stump to blend the mountains. Here, I'm starting with the darker areas first, then I'm using the residue from the blending stump to shade the lighter areas.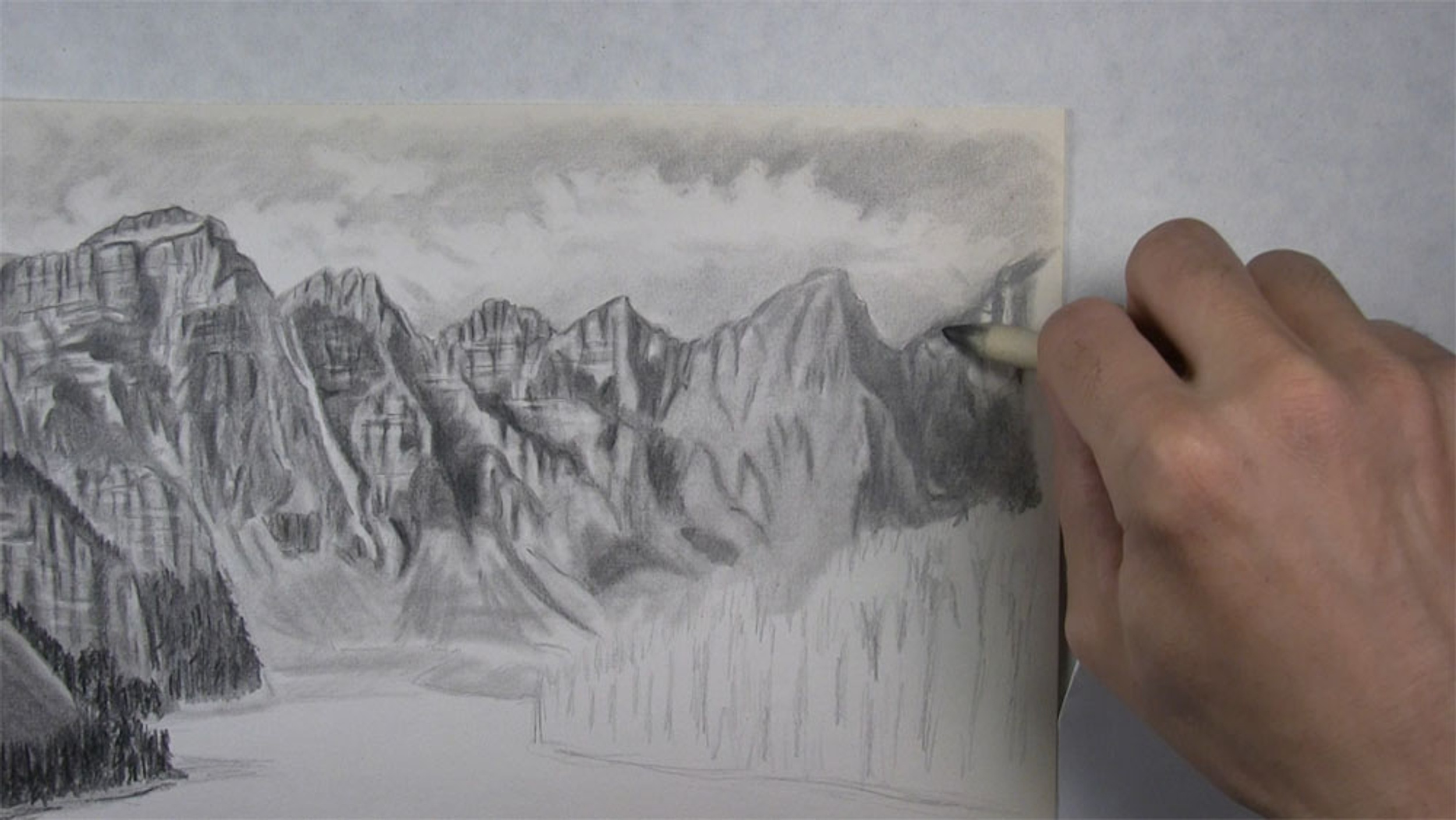 Add Details to the Right Peaks
---
Use a 4B or 6B pencil to begin adding extra shadow and details to the mountain peaks. I'm using a 4B to begin with.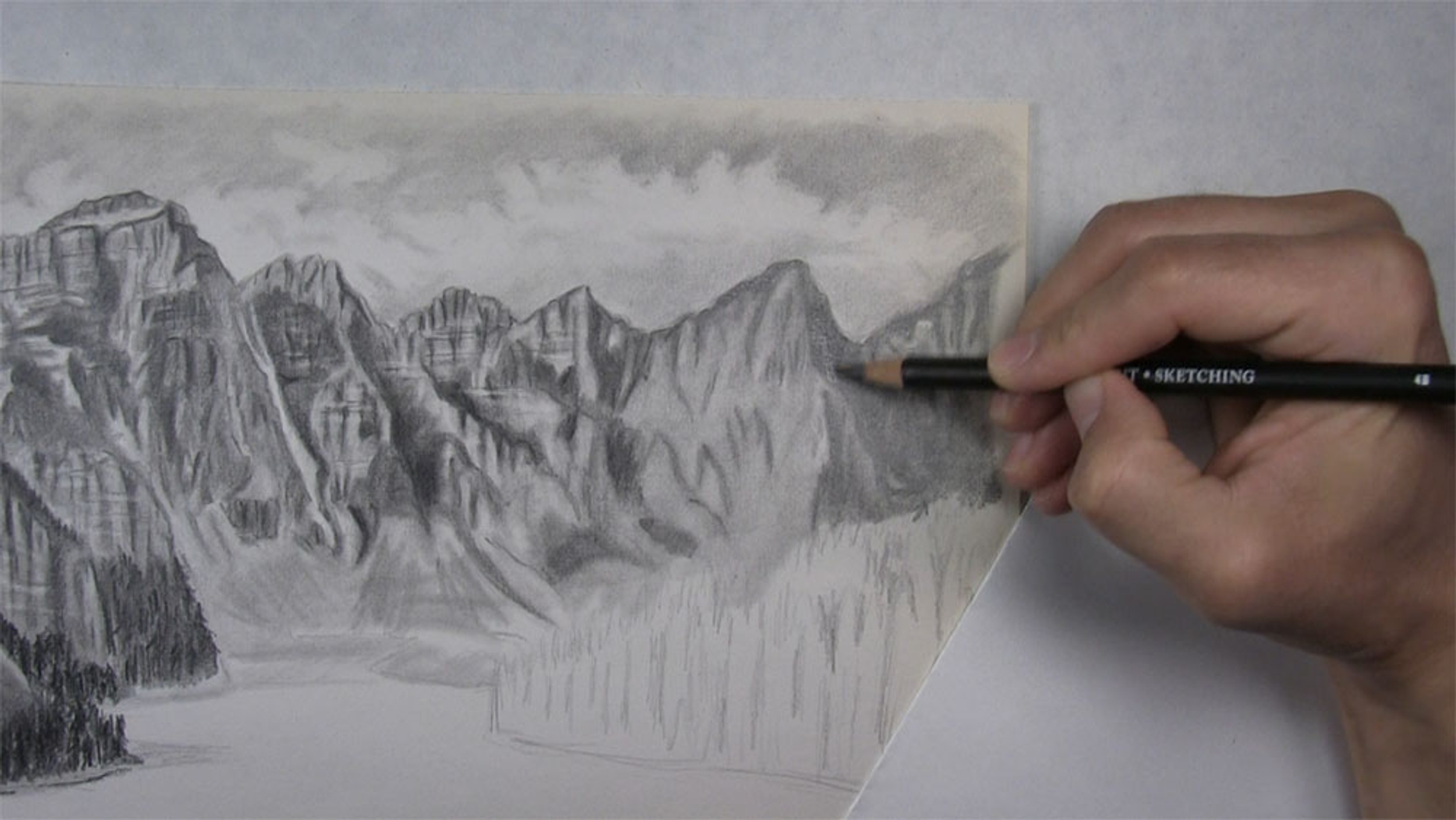 ---
Now I'm using a 6B to make some shadows darker and to add texture to this face of the mountain.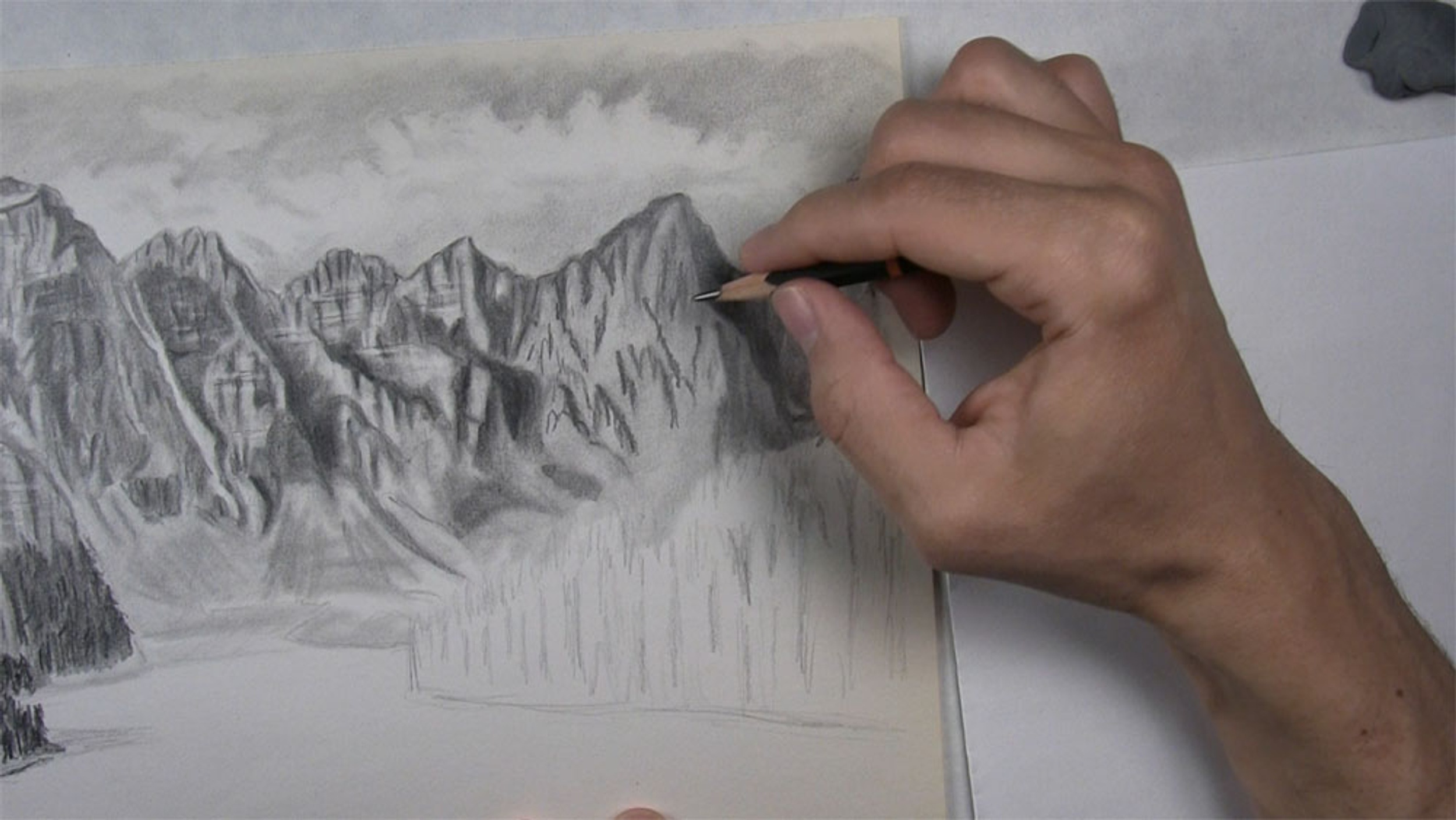 ---
I want to better define this huge cast shadow to the right of the mountain here. In order to do so, I will just outline it and darken it up a bit more. Then it just needs to be blended.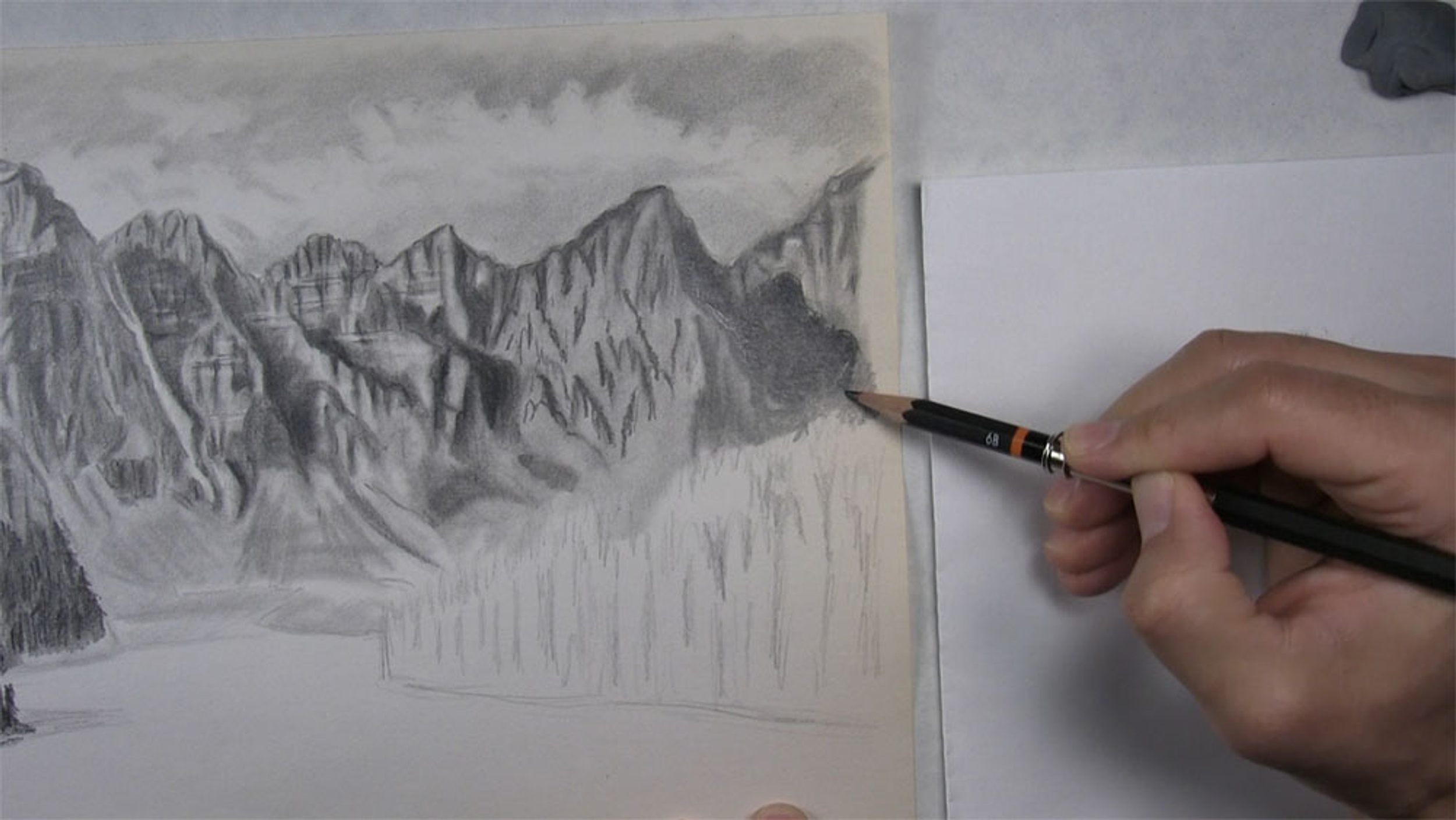 ---
Blend the rest of the mountain and lift out a few highlights. Then use a kneaded eraser and a pencil to make sideways strata marks on the mountain. You can turn some of these into mountain shelves with a little extra shaping of your tools. Now most of the work for our mountains is complete!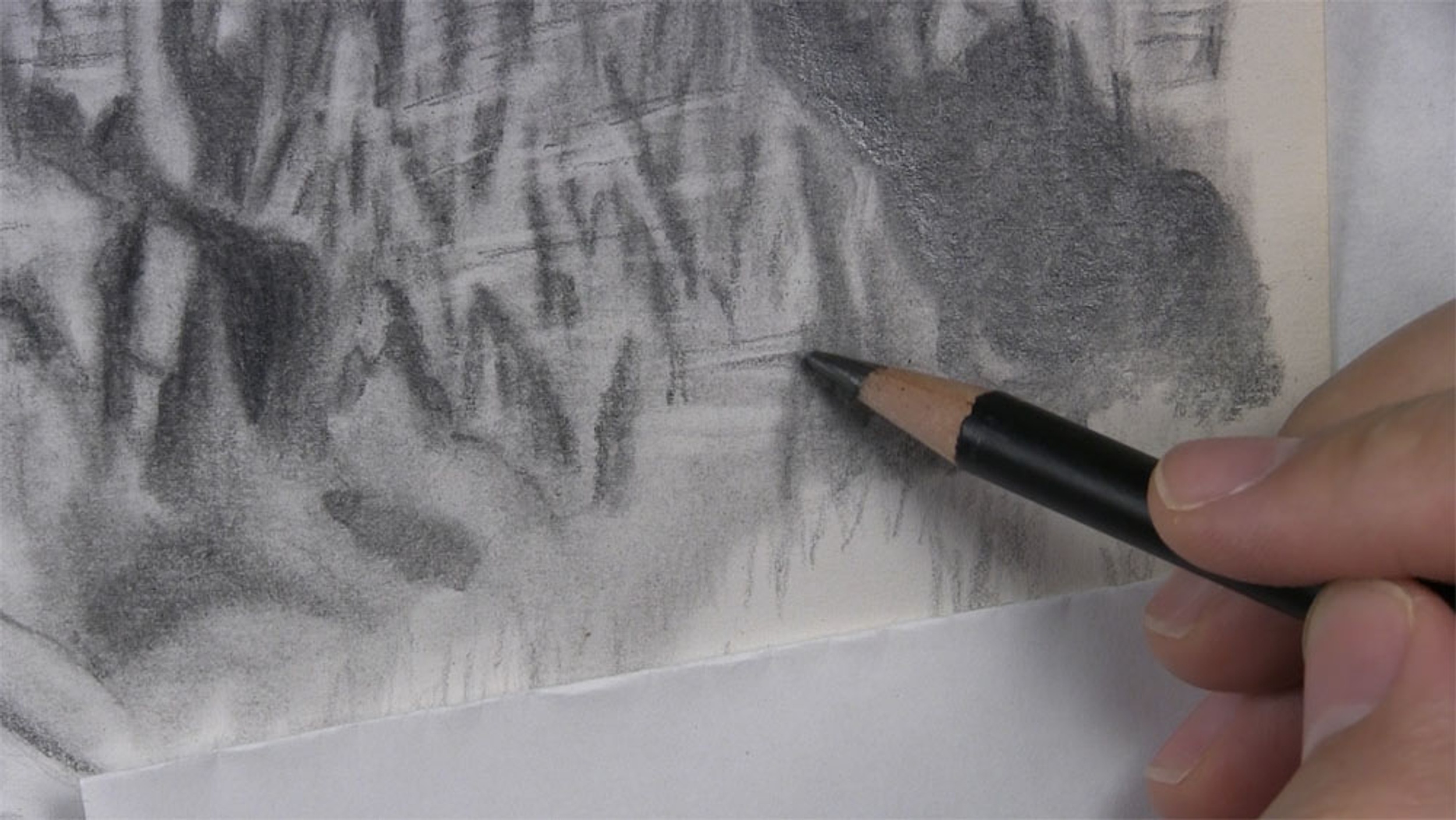 How to Draw Mountains – Part 6